Photos from the Zaim Bojčić Vigil,
Saturday October 2, 2004
This informal gathering was held from approximately 3PM to 5PM on Saturday October 2 to remember Bosnian refugee Zaim Bojčić, fatally shot in front of the Starbucks by a San Jose police officer the previous Sunday afternoon.
These two photos show the impromptu memorial for Bojčić in front of the Starbucks on Winchester Boulevard. These were taken around 4:30PM on Saturday afternoon after the crowd had begun to dissipate.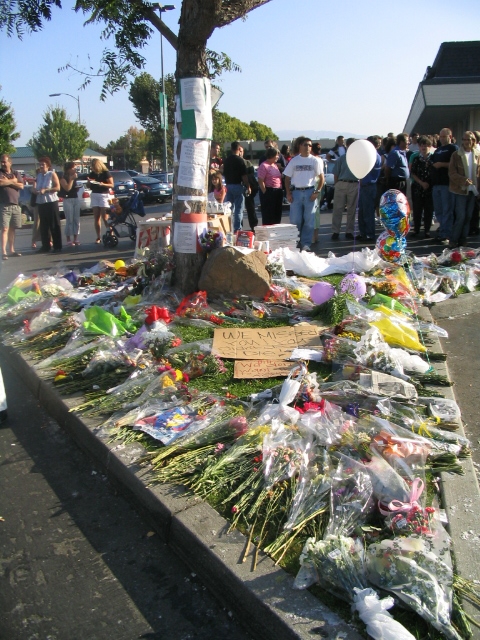 With the Starbucks in the upper right-hand corner.
---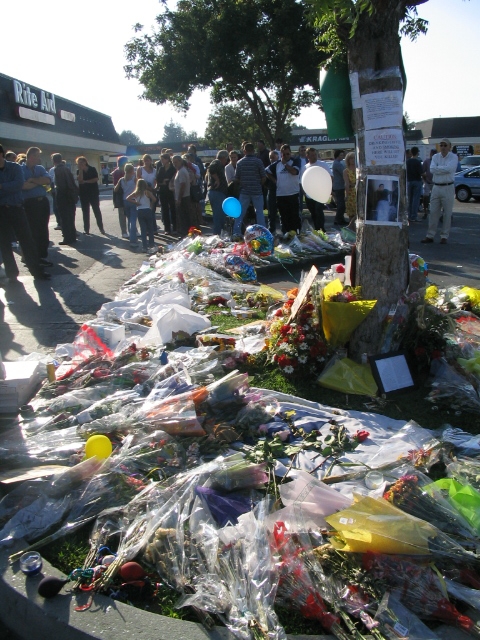 The Starbucks is to the left.
---